At Get Hot Yoga we are much more than your average yoga studio. We believe in wholeness & nurturing of the mind, body & spirit & incorporating wellness into your life as much as possible.
Our Bonney Lake location offers treatment rooms for both relaxation massages & energy work as well as a Sanctuary Retreat Infrared Sauna room where you can relax in a private, 45 minute sauna session.
INFRARED SAUNA
A good healthy sweat is the key to happiness!
"Your body is a temple, but only if you treat it as one." Exposure to stress, pollutants, pesticides & heavy metals can burden your body & slow its ability to replenish and detoxify on its own. That's why you need a good healthy sweat to get GLOWING. Far infrared saunas use heat and infrared light waves to warm the body on a cellular level in order to release pent up toxins more effectively than traditional saunas.
How to prepare for your sauna session:
Wear comfortable clothing, something you dont mind sweating in, but you can dress down to your comfort level! Bluetooth connection available in sauna to enjoy your own playslist or guided meditation, and as always drink plenty of water before and after your session! Showers are avaialbe after session if needed.
INTRO Single Session (45min)
2 Person Sauna Session (45min)
BENEFITS OF INFRARED SAUNA:
-Stimulates lymphatic drainage response
-Calms blood pressure & cholesterol levels
-normalized blood sugar levels
-Boosts immune system
-Decreases inflammation and releases toxins
-Cellular Level Rejuvenation
-Detoxifies 7X more than a traditional sauna
-Increases mental clarity
-Calms the mind
-Decreases Cortisol levels and increases Serotonin levels
-Expels wrinkle causing free radicals
-Balances Skin tone
-Hydrates skin
-Increases cellular turnover
-Gives you that GLOW
-Releases excess water & toxins
-Increases metabolism
-Increase circulation & Oxygenation (useful for both chronic & minor injuries)
-loosens stiff muscles
-Increases mobility
-Has been said to help reduce side effects of chemotherapy and reduce Fibromyalgia symptoms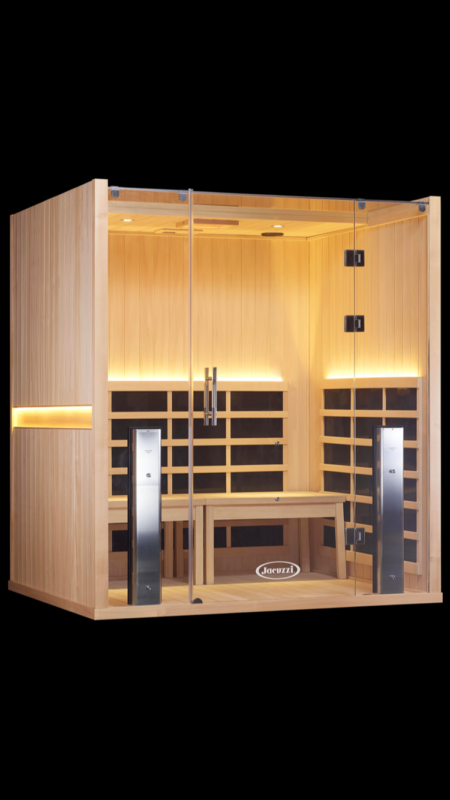 MEET 
KIMBERLY:
I went to school at NW Academy of the Healing Arts. Married to the love of my life for 7.5 years together for 10, which blessed me with two amazing children that keep me on my toes! Equine lover- My goal is to also do equine massage in the next few years. Sun worshiper- love being warm. I drink Tea like it is going out of style. I love to travel and am new to yoga but am obsessed!
Kimberly is available for our Classic Massage & Hot Stone Massage offerings!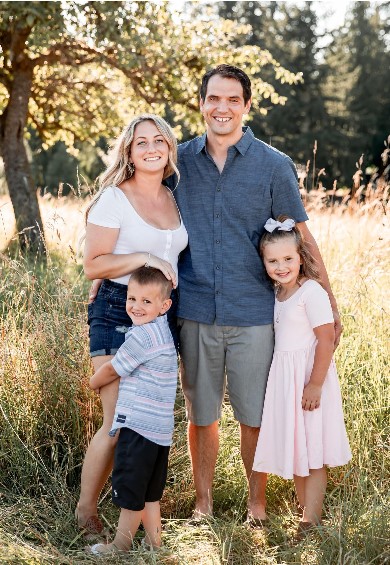 Our "Classic Massage" will soothe your body and mind, transporting you to a tranquil state of relaxation. You will be able to customize your session between light to firm pressure as well as particular areas of focus with your therapist. This therapeutic style of massage is a wonderful way to reduce stress and release deeply-held muscle patterns and can also be a highly effective form of body maintenance for everyone. Regular massage is essential in these increasingly stress-filled times and can help improve circulation, boost immune system functioning, and release old stress patterns. Just as yoga practice is more beneficial when practiced on a consistent basis, massage is most effective when received regularly. So, come De-stress and unwind with us.
Try our Massage Detox Package! Package includes 1 60min Classic Massage and 1 30min Sauna Session!  Sessions do not have to be used the same day.
Indulge in a 60min Hot Stone Massage to help melt away tension, ease muscle stiffness, and increase circulation and metabolism.The direct heat of the stones coupled with massage relaxes muscles, allowing the therapist access to deeper muscle layers, while helping expand blood vessels, which encourages blood flow throughout the body.
INTRO Single Massage (60min)
Massage Detox Package
Includes One 60min Classic Massage & One 30min Sauna session (sessions do not have to be used at the same time)