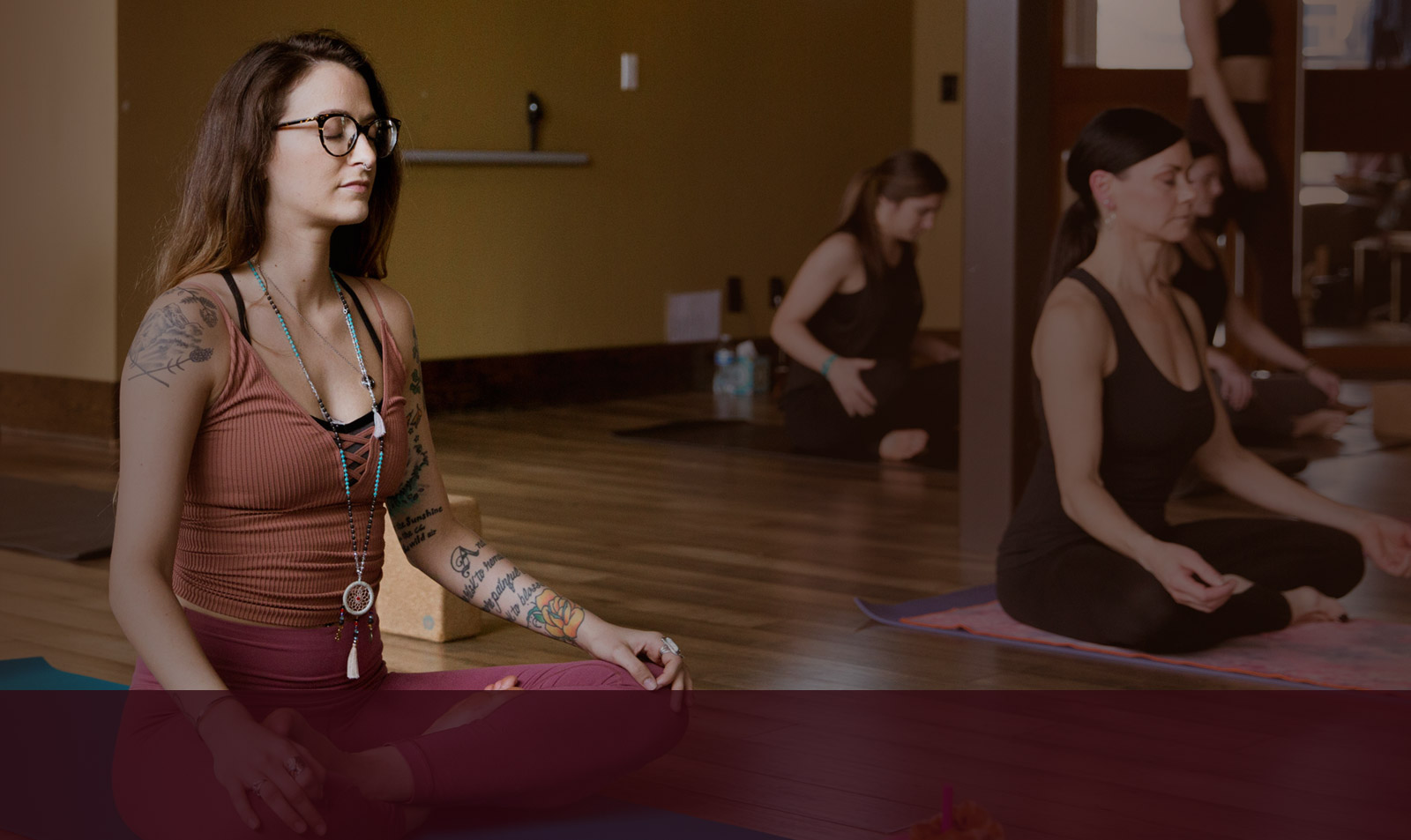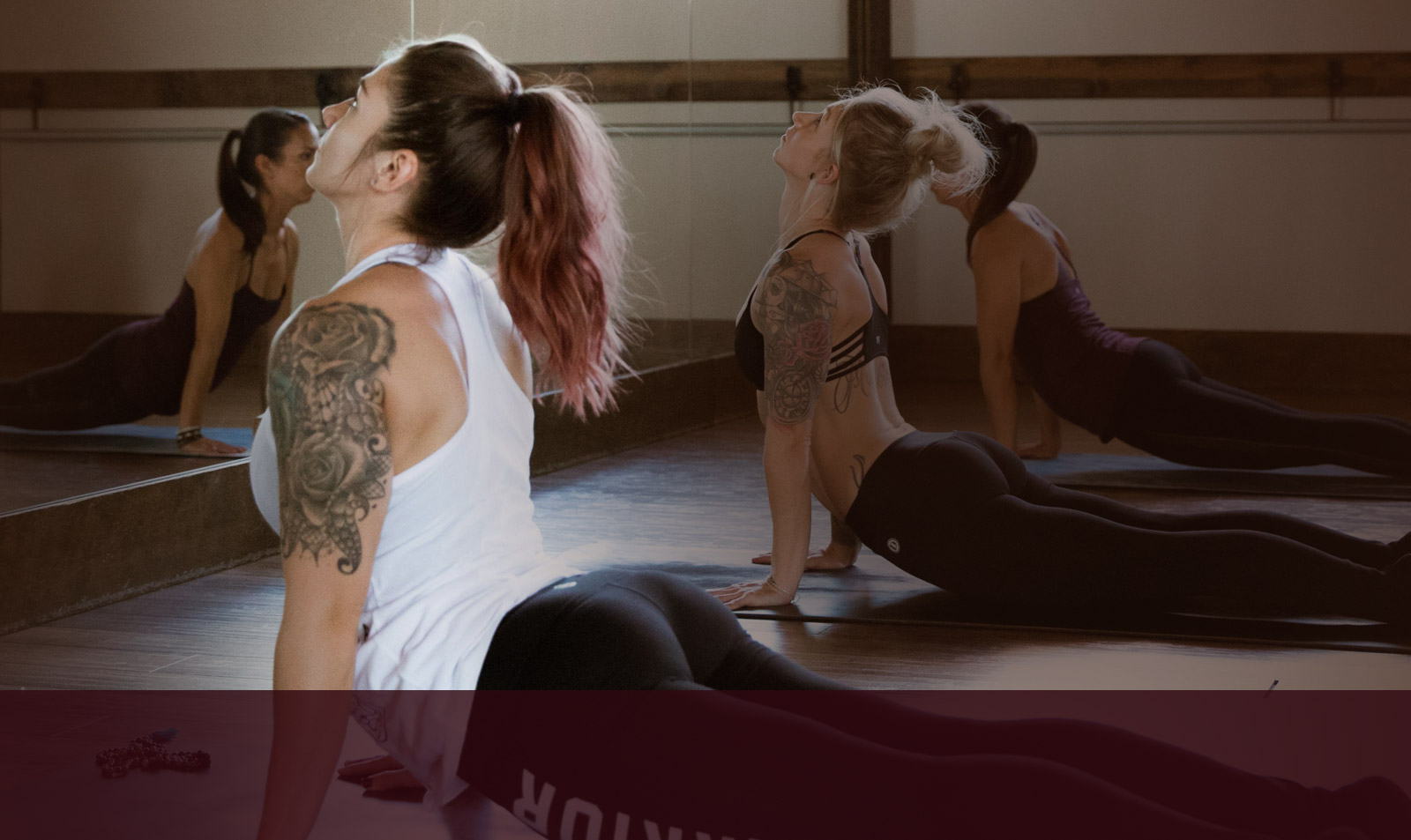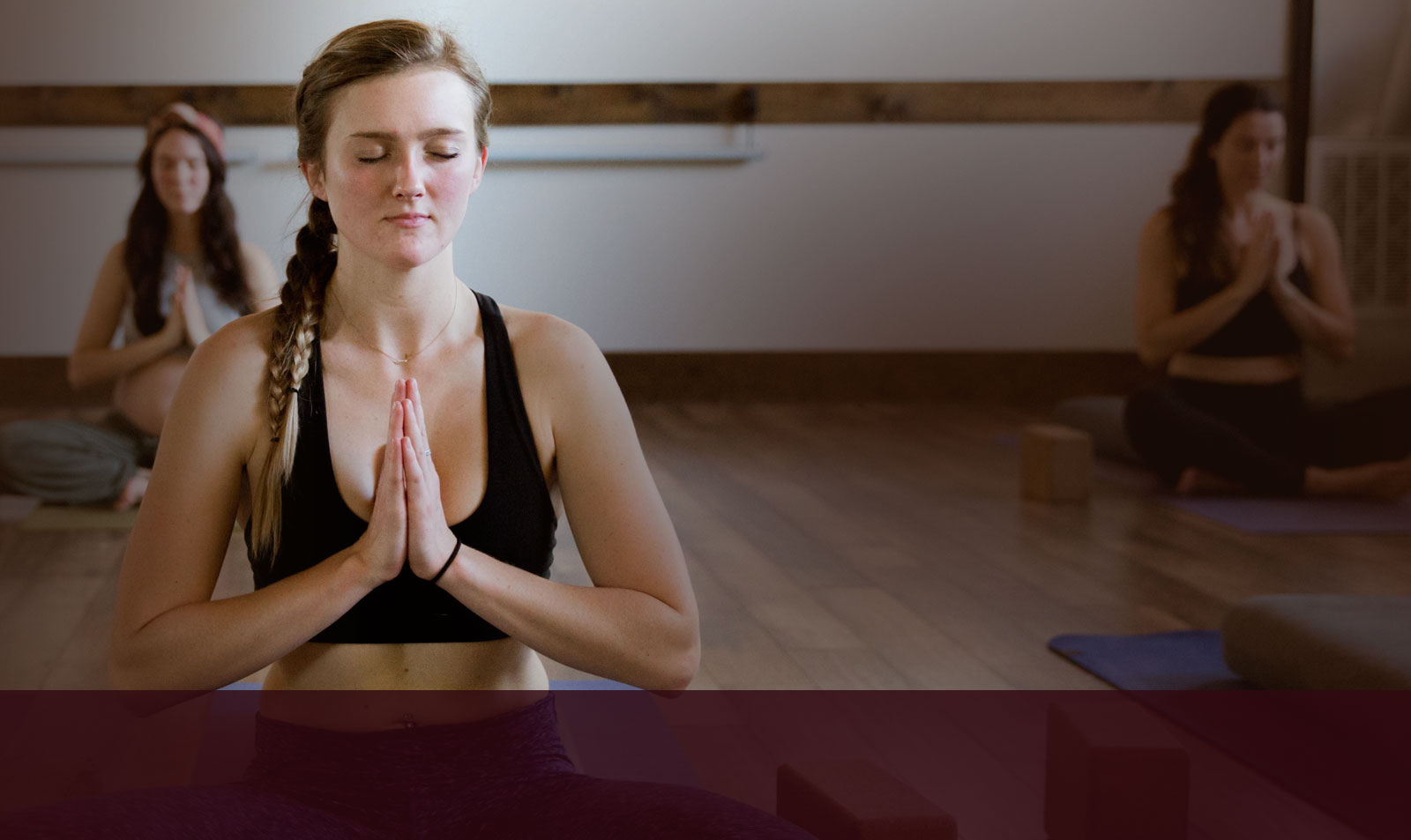 homepage-hero-01 The center for every BODY
BREATH, STRENGTH, MINDFULNESS & SPIRIT
homepage-hero-02 The center for every BODY
BREATH, STRENGTH, MINDFULLNESS & SPIRIT
homepage-hero-03 The center for every BODY
BREATH, STRENGTH, MINDFULLNESS & SPIRIT
ABOUT US
GET HOT YOGA ETHICS
We are a community rooted yoga studio with a deep passion for learning, healing and growing! We recognize that not one style fits all and that your needs change as you continue to grow. Which is why we offer a full spectrum of offerings including Vinyasa, Hatha, Yin, Restorative, YinYasa, Sculpt and Barre as well as countless specialty workshops, retreats and trainings to continue to challenge, nurture and inspire each yogi's lifestyles.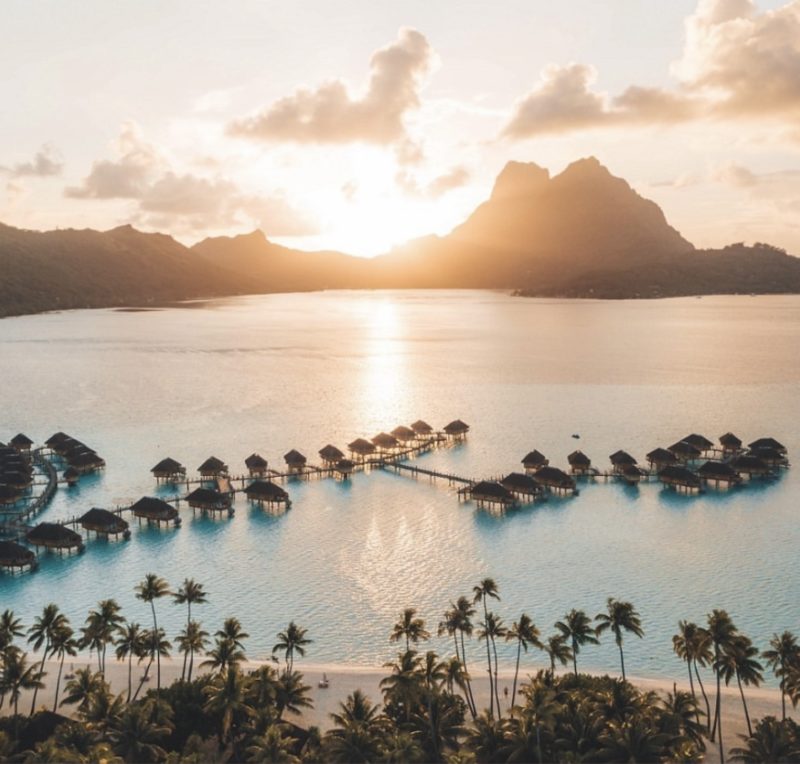 Bora Bora Yoga Retreat
Join Nicole Kuro & Piper Hogan for the Dream Life: BORA BORA YOGA RETREAT!
October 14 - 19, 2023
5 nights/6 days
You will enjoy a fusion of sacred teachings in PARADISE!
Piper & Nicole will lead practices 1-2 times daily to include vinyasa, yin, hatha, kundalini, breath work & meditation.
In the in-between time we will bask in the beautiful sunshine, play in the sea, create a community and take a step back from our everyday lives to simply…take a deep breath and relax. 
Whether you're an experienced yogi, yoga teacher, brand new to yoga or somewhere in between THIS RETREAT IS FOR YOU!
WHEN
10/14/2023 - 10/19/2023
Le Bora Bora Resort
Nicole & Piper
COST
Read More for Details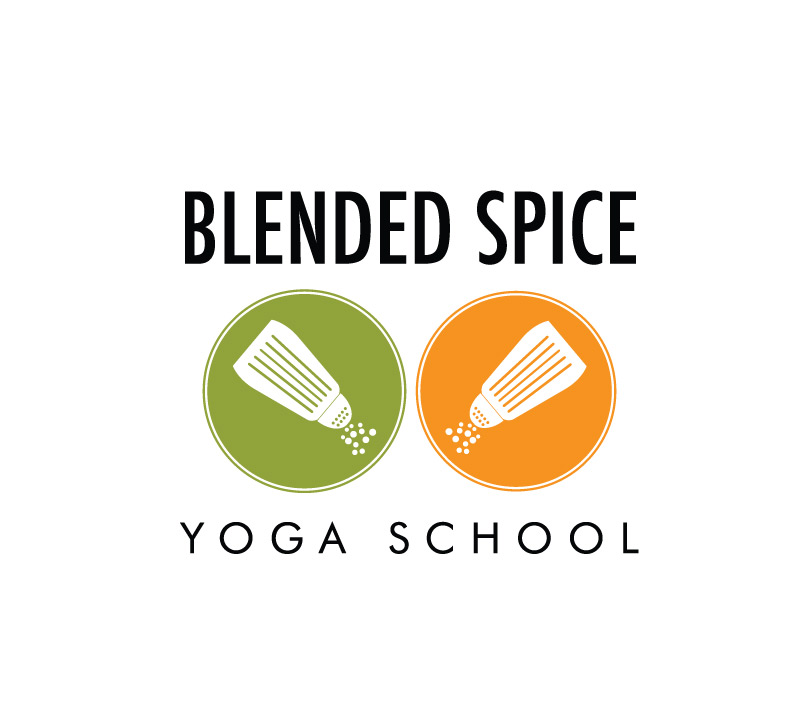 2023 Yoga Teacher Training
It is with great excitement and joy that Blended Spice Yoga School offers a Yoga Alliance accredited 200hr Yoga Teacher Training program at Get Hot Yoga!
 The curriculum we have designed embraces the rich and varied traditions of yoga to bring students a broad scope of asana, philosophy, and anatomy. Our goal is to certify yoga teachers that will be able to design creative, alignment-focused Vinyasa classes with a deep understanding of anatomy, biomechanics, physiology, understanding the art of sequencing. In addition to Vinyasa classes, our students will be able to teach the 26+2 Ghosh lineage classes, understand those poses, their alignment priorities and that separate, rich lineage of yoga. Throughout this program, our students will be challenged with self-reflection, self-observation and approach their practices and their lives with a more mindful presence that they can share with others as they embark on their journeys of teaching yoga.
WHEN
Sept 2023 - Jan 2024
Bonney Lake Studio
Anamaria Baralt / Rebecca Frascone
COST
$3,199
YOGA CLASS OFFERING
Our classes range in temperatures from 78-105 degrees and are led by highly respected instructors.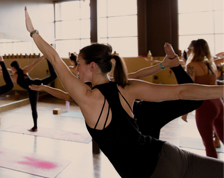 HOT HATHA
Traditional hot practice starting with breath and ending with breath adding 2 sets of 26 postures in between. This is a static practice of active, long hold postures with resting and water breaks.
Avg Room Temp: 105 degrees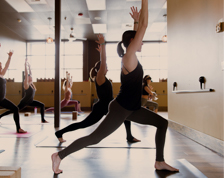 VINYASA
Focusing on flowing movements. Expect over half the class to be dynamic strengthening with multiple Vinyasa cycles.
Avg Room Temp: 98-103 degrees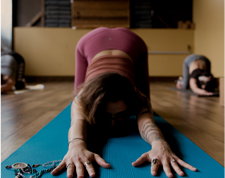 YIN
Static stretching, some active, some passive. The room is cooler to promote the slow and steady awakening of connective tissue. Expect a handful of postures and a peaceful Savasana.
Avg Room Temp: 78 degrees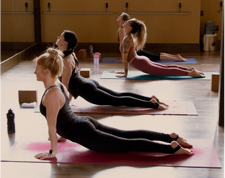 YINYASA
A class perfectly balanced for those that want a little synchronized breath with movement but also enjoy a slow, steady stretch focusing on breath awareness.
Avg Room Temp: 78 degrees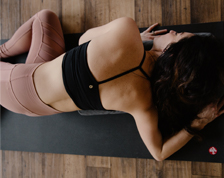 RESTORATIVE
A quiet, rejuvenating practice where with the support of props, postures are held for an extended period of time to let the body and mind find stillness and relax.
Avg Room Temp: 78 degrees
GET HOT YOGA BARRE & SCULPT
Both designed to compliment your yoga practice with upbeat music, good energy and lots of sweat!
BARRE
Our classes are designed to effectively strengthen, tone and balance the entire body. We offer fat burning workouts that integrate the use of the ballet barre, light weights and various props. Students will focus on form and precision while performing small isometric movements as instructors emphasize basic alignment, foundation, and specific muscle actions.
SCULPT
Be prepared for a fun, upbeat, work your body strong class! Transforming traditional yoga postures into a practice with a twist, using light weights to tone your whole body and build long lean muscle while challenging your body and mind. No two classes are alike, so come back again and again and watch your body change!
LOCATIONS
Maple Valley Studio
27203 216th Ave SE Suite 7 Maple Valley, WA 98038
(425) 413-0619
Bonney Lake Studio
21231 WA-410 E Bonney Lake, WA 98391
(253) 447-8715
HOURS
Mon-Thurs: 6am-1pm & 5pm-9pm
Friday: 6am-1pm & 5pm-7:30pm
Saturdays: 7am-11am
Sundays: 8am-11am & 4:30pm-7pm
The lobby will open 20 minutes before each class starts to allow for proper cleaning in between classes. Doors will be locked during class if no receptionist is present. See schedule page for specific class times.