 The center for every BODY
BREATH, STRENGTH, MINDFULNESS & SPIRIT
60 Min Massage + Infrared Sauna for $99 The center for every BODY
BREATH, STRENGTH, MINDFULLNESS & SPIRIT
GIVE THE GIFT OF HOT YOGA The center for every BODY
BREATH, STRENGTH, MINDFULLNESS & SPIRIT
NOW STREAMING LIVE CLASSES
YOGA AND TREATMENTS AVAILABLE BY APPOINTMENT ONLY
CHECK OUT OUR COVID SCHEDULE ON YOUR MINDBODY OR GET HOT YOGA APP
ABOUT US
GET HOT YOGA ETHICS
We are a community rooted yoga studio with a deep passion for learning, healing and growing! We recognize that not one style fits all and that your needs change as you continue to grow. Which is why we offer a full spectrum of offerings including Vinyasa, Hatha, Yin, Restorative, YinYasa, Sculpt and Barre as well as countless specialty workshops, retreats and trainings to continue to challenge, nurture and inspire each yogi's lifestyles.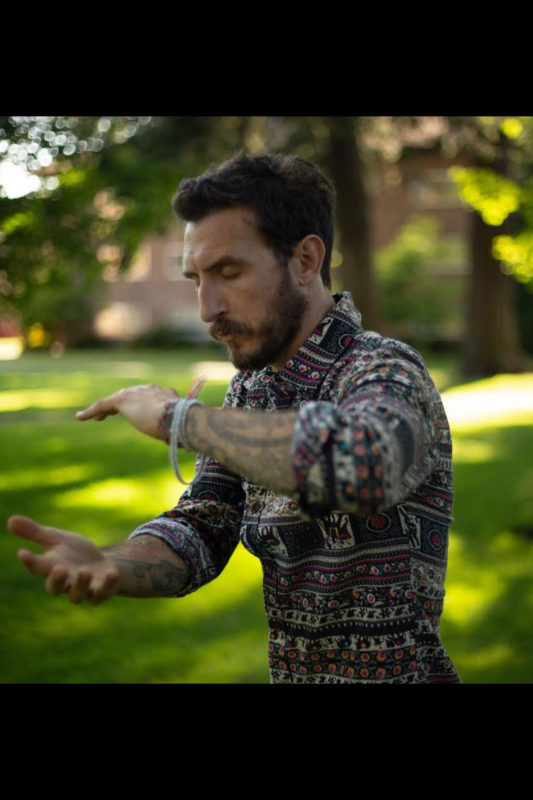 HARMONIOUS CULTURE OF MOVEMENT
Do you experience any restriction in range of motion?
During this workshop you will learn how to create greater flexibility and flow in the body through movements that build kinesthetic awareness. This practice will help you correct imbalances and develop better communication between the right and the left sides of the body. Through the principles learned here you will discover that creating a more balanced, grounded, and centered physical body is not only possible but well within your reach.
WHEN
Saturday January 30th, 2021
12:00pm - 2:30pm
 WHERE
Get Hot Yoga
Bonney Lake, WA
WHO
Sean Hall
COST
$40 Early registration by 1/29/2021
$50 Day of workshop

YOGA CLASS OFFERING
Our classes range in temperatures from 78-105 degrees and are led by highly respected instructors.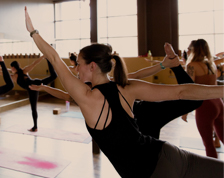 HOT HATHA
Traditional hot practice starting with breath and ending with breath adding 2 sets of 26 postures in between. This is a static practice of active, long hold postures with resting and water breaks.
Avg Room Temp: 105 degrees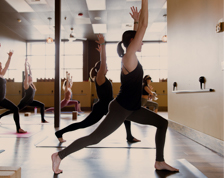 VINYASA
Focusing on flowing movements. Expect over half the class to be dynamic strengthening with multiple Vinyasa cycles.
Avg Room Temp: 98-103 degrees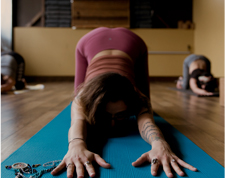 YIN
Static stretching, some active, some passive. The room is cooler to promote the slow and steady awakening of connective tissue. Expect a handful of postures and a peaceful Savasana.
Avg Room Temp: 78 degrees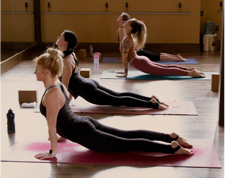 YINYASA
A class perfectly balanced for those that want a little synchronized breath with movement but also enjoy a slow, steady stretch focusing on breath awareness.
Avg Room Temp: 78 degrees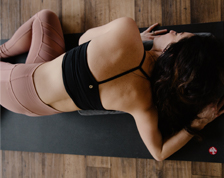 RESTORATIVE
A quiet, rejuvenating practice where with the support of props, postures are held for an extended period of time to let the body and mind find stillness and relax.
Avg Room Temp: 78 degrees
GET HOT YOGA BARRE & SCULPT
Both designed to compliment your yoga practice with upbeat music, good energy and lots of sweat!
BARRE
Our classes are designed to effectively strengthen, tone and balance the entire body. We offer fat burning workouts that integrate the use of the ballet barre, light weights and various props. Students will focus on form and precision while performing small isometric movements as instructors emphasize basic alignment, foundation, and specific muscle actions.
SCULPT
Be prepared for a fun, upbeat, work your body strong class! Transforming traditional yoga postures into a practice with a twist, using light weights to tone your whole body and build long lean muscle while challenging your body and mind. No two classes are alike, so come back again and again and watch your body change!
ON INSTAGRAM @gethotyoga
This error message is only visible to WordPress admins
Error: API requests are being delayed for this account. New posts will not be retrieved.
Log in as an administrator and view the Instagram Feed settings page for more details.
HOURS
Mon-Thurs:
4p-9pm
Friday:
4pm-7:30pm
Sundays:
4pm-7pm
Lobby is also open every day 30 minutes before each class starts. Doors will be locked during class if it is not during reception hours. See schedule page for specific class times.