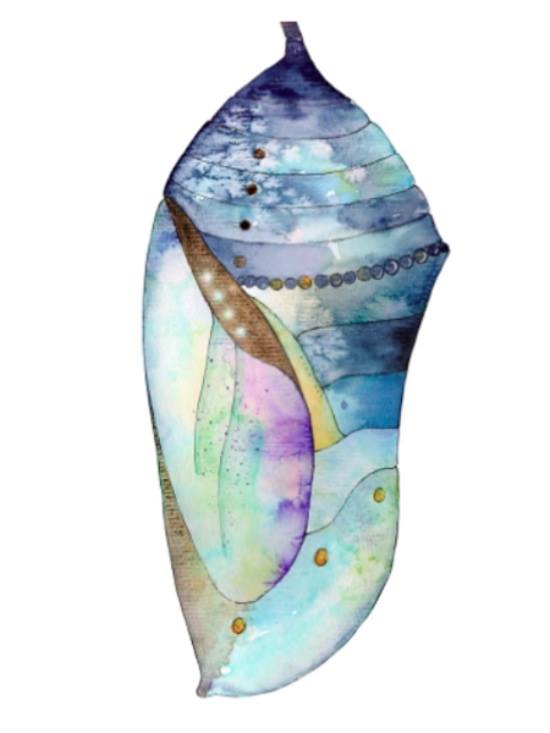 THE SPACE BETWEEN
Saturday February 22nd, 2020 4:00 – 6:00 PM
Have you ever felt like you were suspended between two chapters in life? Like you had closed the door to the past but the path forward was still disguised by the fog of uncertainty. Have you ever experienced the discomfort likened to chrysalis? That restricted goewey state of being the caterpillar undergoes before transforming into the butterfly?
The Space Between can feel uncomfortable, frustrating, and messy but the space between is quite literally a metamorphosis. It's the place where growth and transformation happen. Where we are wrapped into ourselves, melting and morphing into new shape. It's coming home to our highest, most authentic nature.
This 2 hour long workshop is an experiential class exploring "The Space Between". Through breath, crystal bowl sound therapy, guided meditation, and slow mindful movement we will practice the art of surrendering to what is and trusting the beautiful messy process of metamorphosis. Expect to leave feeling energetically lighter, centered in mind, body, and heart, and having a new appreciation towards "The Space Between".
Please bring an open mind and heart as well as a pen and journal. There will be journaling prompts and time for reflection.
WHERE
Get Hot Yoga

WHO
Everyone
COST
$30 members

$35 non-members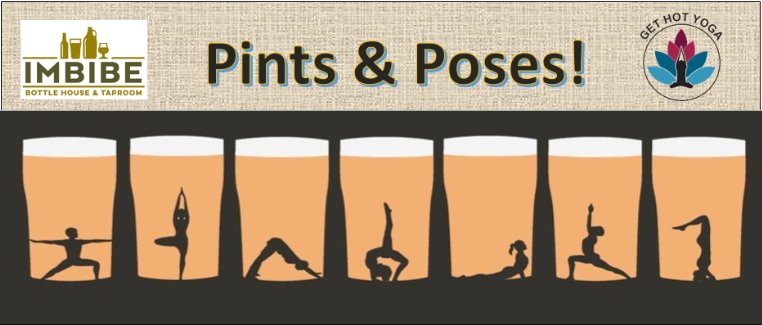 PINTS & POSES
Saturday February 29th, 2020
We are so excited to collaborate with another awesome local business, Imbibe Bottle House & Taproom, to bring you this Pints & Poses event!
Join our very own, Tori Spero at Imbibe for a 60 minute Vinyasa flow followed by a tasty beverage of choice!!!
WHEN: Saturday, February 29th.
Yoga class is from 10:30am-11:30am & then hang out to Imbibe!
WHERE: Imbibe Bottle House & Taproom
PLEASE BRING: Yoga mat, towel & water
***Ticket price includes yoga class & 1 beverage***
WHERE
Imbibe Bottlehouse and Taproom

WHO
Everyone
COST
$20 per person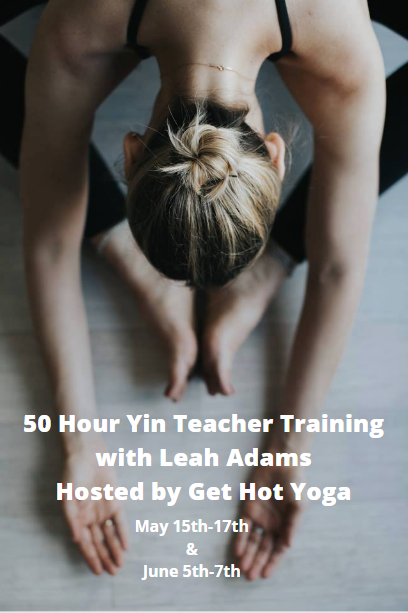 YIN TEACHER TRAINING 2020
This Yin Yoga Teacher Training hosted by Leah Adams follows the standards outlined by the Yoga Alliance for each of the 5 educational categories. Each day is a blend of a yin yoga class, meditation, presentations, and hands on exploration of many areas within the Yin practice.
WHERE
Get Hot Yoga
Maple Valley, WA
WHO
Leah Adams
COST
$944 / $1044 tuition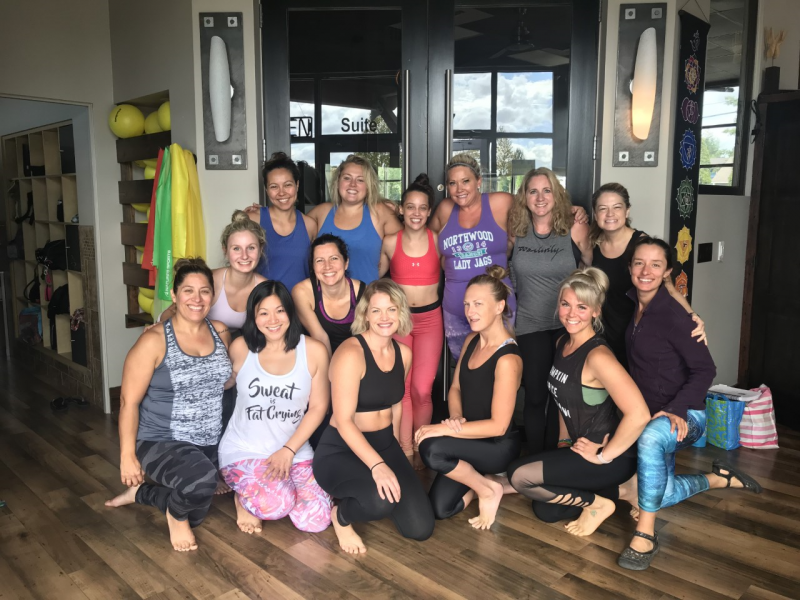 GLOBAL SOUL YOGA 200-HOUR TEACHER TRAINING
Global Soul Yoga provides a world-class training program that won't just equip you to teach a yoga class, it will shift your life! Join Piper Sandifer, Academic Director, and a multitude of guest teachers for this 8-weekend exploration into yoga philosophy, physiology, anatomy and worlds beyond. 
WHERE
Get Hot Yoga
Maple Valley, WA
WHO
Piper Sandifer
COST
$3250 before March 31st / $3450 regular tuition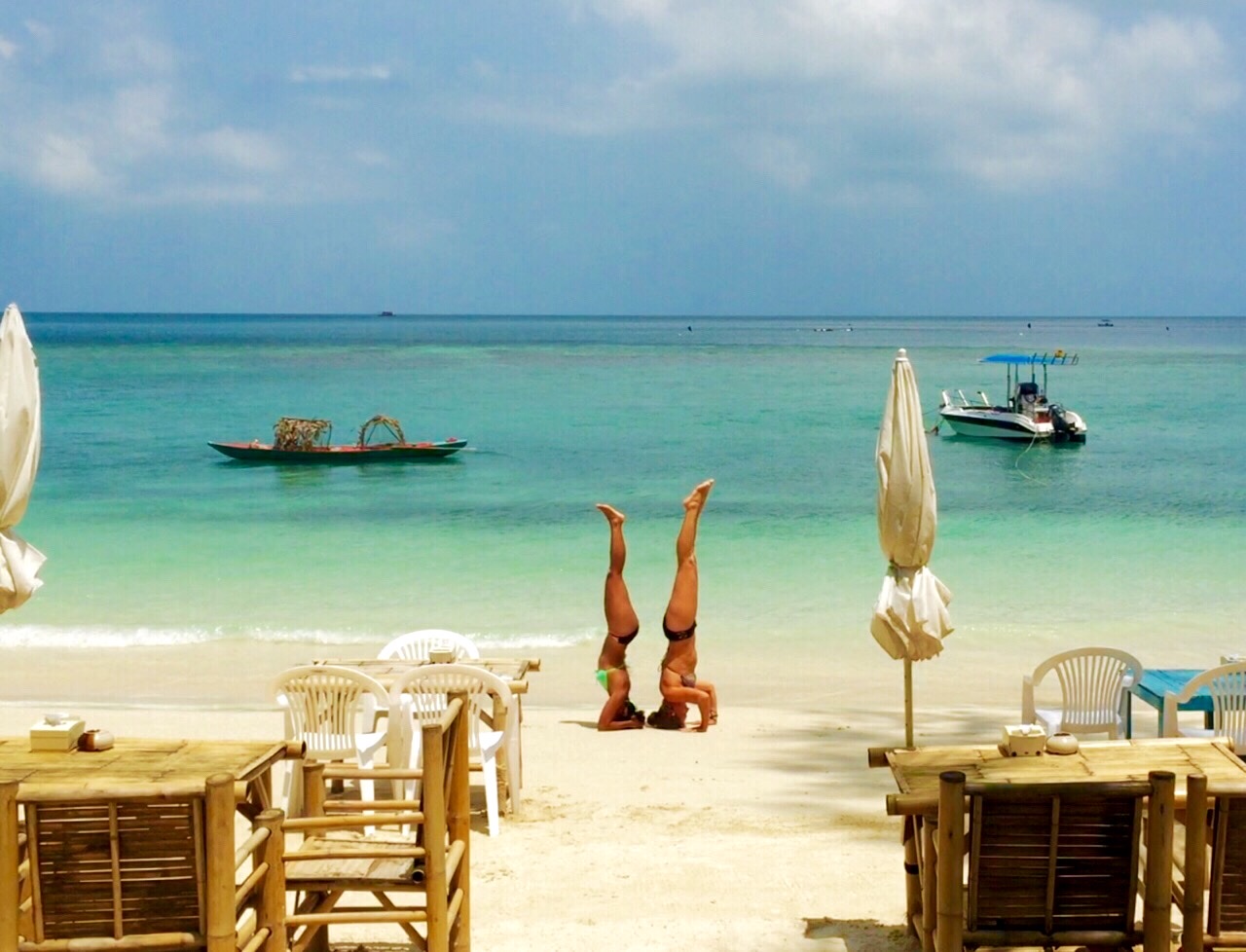 Thailand Retreat April 2019
Join the Global Soul & Get Hot Yoga Squad on this 8-day/7-night Yoga Retreat on the magical island of Koh Phangan. Located in the Gulf of Thailand, this is the perfect place for a getaway – home to some of the world's best beaches, friendliest people, and inspirational yoga community – you just might not want to come home. Bask in the sun, center with daily yoga and meditation, explore the island with group excursions, peace out with Thai Massage, enjoy authentic cuisine and soak up the culture with the special experience of the Thai New Year…need we say more? LET'S DO THIS!
Dates: April 9 – 16, 2019
Hosts: Piper Sandifer with Global Soul Yoga Nicole Kuro with Get Hot Yoga, and Alisa Garcia
Pachamama Mexico February 2020
Join us for 7 days in Todos Santos, a designated "Pueblo Mágico" (literally translates to "Magic Town", guys!), and experience for yourself the indescribable beauty of this desert oasis while being immersed in an enchanting creative atmosphere. Let us take care of you, so you can begin to delve into the subtle energies of a deep and profound restoration. 
Dates: February 1st – 7th, 2020
Hosts: Nicole Kuro & Jessie Siren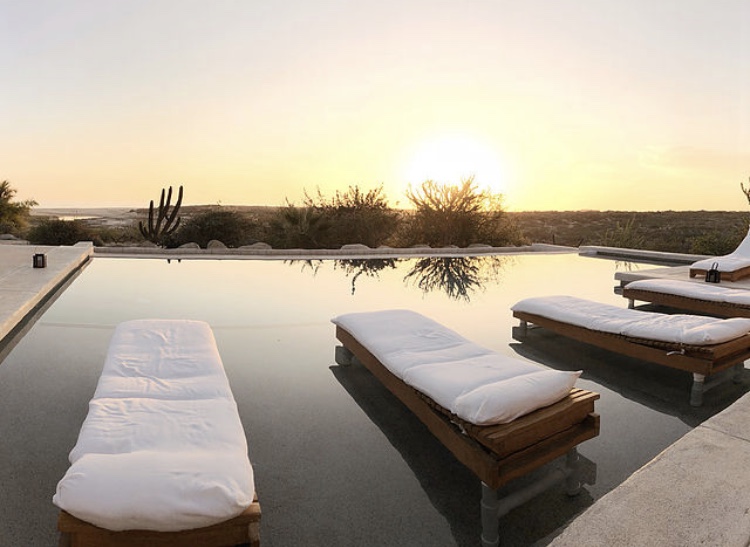 WHERE WE'VE BEEN
Thailand 2019
HOURS
Mon-Thurs:
4p-9pm
Friday:
4pm-7:30pm
Sundays:
4pm-7pm
Lobby is also open every day 30 minutes before each class starts. Doors will be locked during class if it is not during reception hours. See schedule page for specific class times.