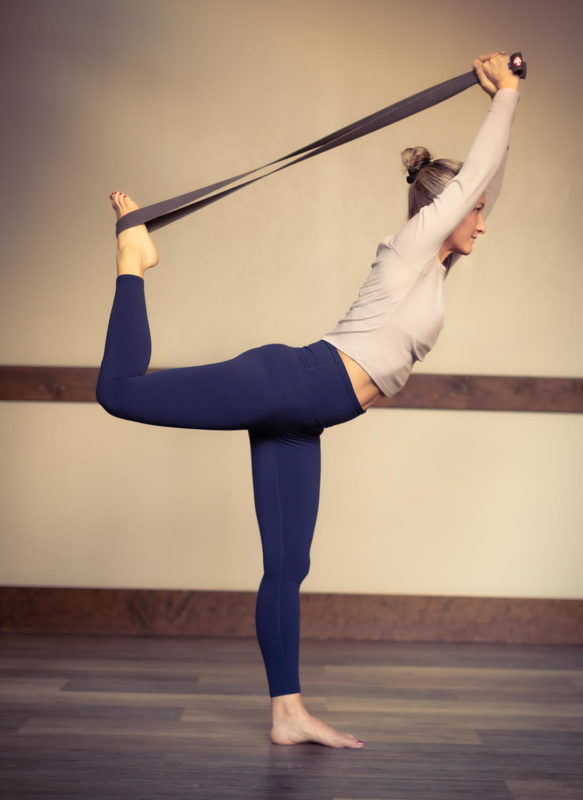 C'mon Get Strappy
Curious about yoga straps but not sure what to do with them?
Join Rachel Wixson for this 2-hour workshop that will help build your confidence in incorporating straps into any class and access postures that may not otherwise be possible for you. We will explore a full range of postures including those typically seen in a vinyasa or hatha class as well as some strap-assisted stretches and restorative postures.
We will end with a 30-minute flow where we will put our learning into action. Straps will be available for use during the class.
WHEN
4/22/2023 1 – 3pm
Maple Valley Studio
Rachel Wixson
COST
$40 (elite members receive 15% discount)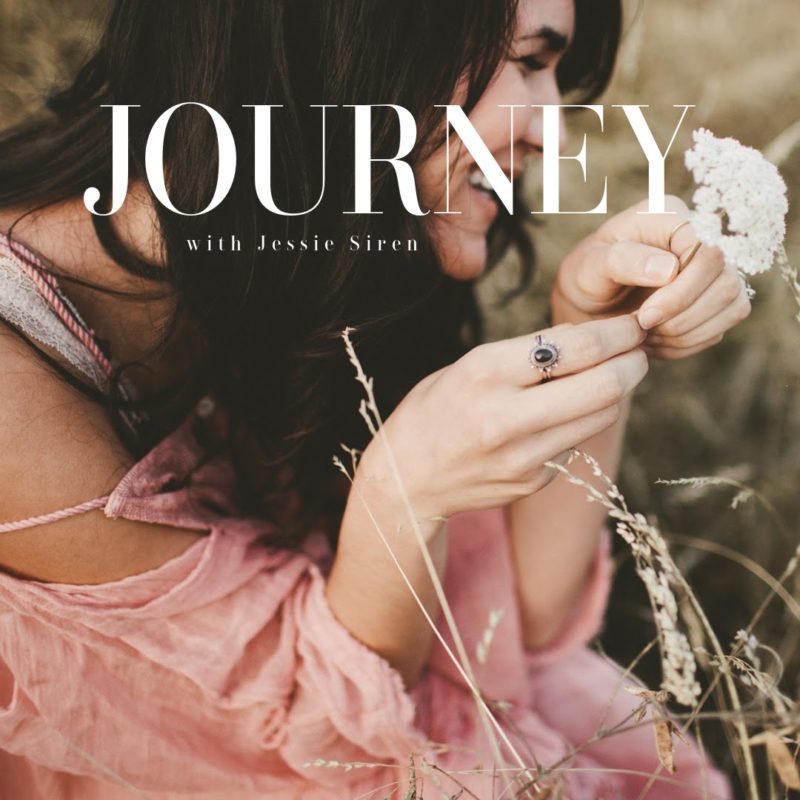 JOURNEY with Jessie Siren
Come explore the magic of journey work catalyzed and supported by plants, sacred circle, and the art of deep listening. Using both new and familiar techniques to ground, connect and tune in; together we will synthesize a truly harmonious experience and a wisdom + learning that comes not from books, stars, or gurus, but directly from the whispering of your soul.
Discover how remembering this ancient art can act as a true catalyst on your journey to experiencing wholeness, connectedness, and full on joyous enchantment with the world and the people around you.
Your Inner Wise Woman is calling;
YOU are the one you've been waiting for.
WORKSHOP INCLUDES "JOURNEY GUIDE" GIFT TO SUPPORT YOU AFTER THIS EXPERIENCE
WHEN
4/29/2023 3 – 6pm
Bonney Lake Studio
Jessie Siren
COST
$55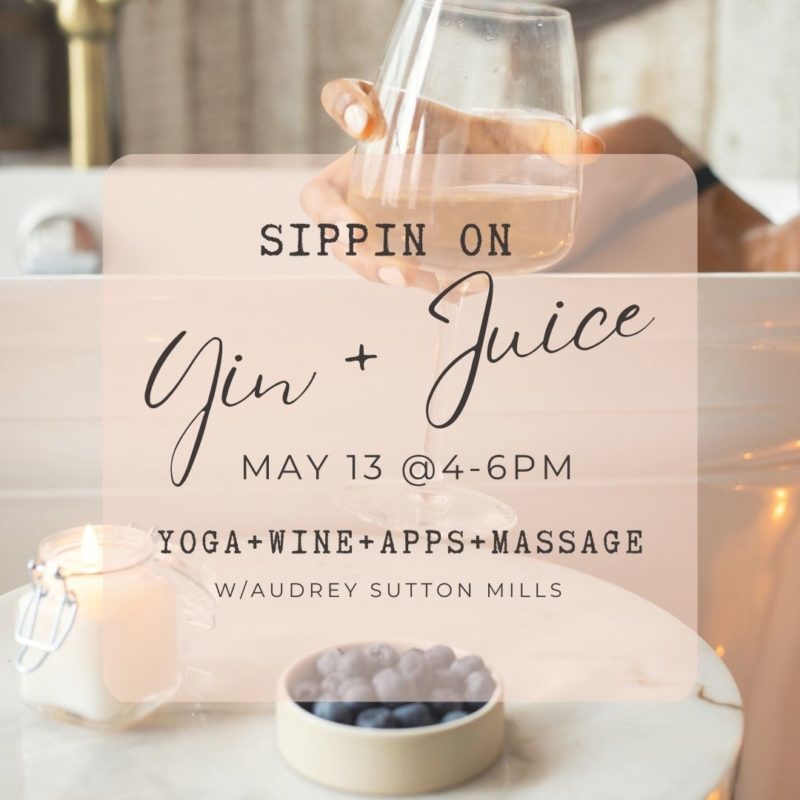 Sippin' on Yin & Juice
Relax and indulge while you enjoy 75 minutes of deep stretch yin yoga with Audrey Sutton Mills, along with hands on massage and assists followed by wine, appetizers and community.
Rest your body + Renew your heart + Recharge your Soul.
You deserve it!
WHEN
5/13/2023 4 – 6pm
Maple Valley Studio
Audrey Sutton Mills
COST
$55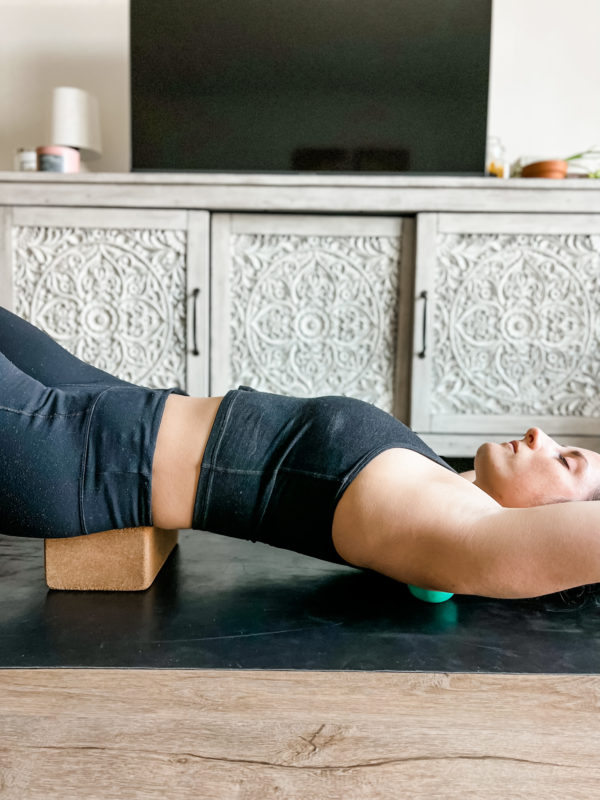 Myofascial Release with Bethany
Myofascial release refers to the technique of applying gentle pressure on "trigger points" to release tension in the connective tissues that bind and support our muscles. In this 2-hour workshop, we will use yoga blocks and massage therapy balls to alleviate muscle tension throughout your body. We'll also cover several new techniques beyond what we covered in the previous workshop last year.
Participants in this workshop will receive their own set of yoga blocks, balls, and a digital pose manual to keep for their personal practice.
WHEN
5/20/2023 12 – 2pm
Maple Valley Studio
Bethany Mullinix
COST
$55 (elite members receive 15% discount)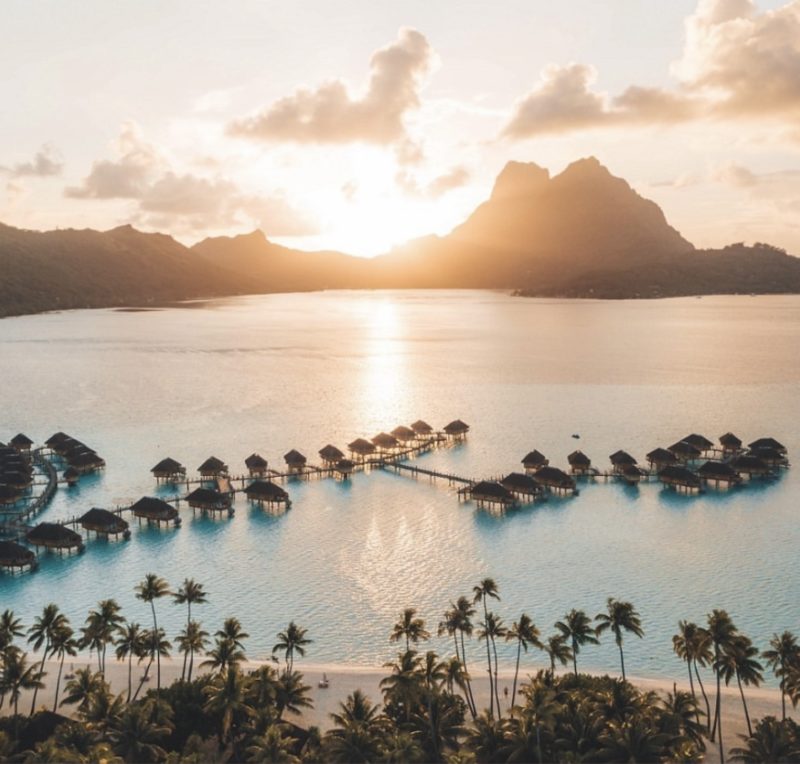 Bora Bora Yoga Retreat
Join Nicole Kuro & Piper Hogan for the Dream Life: BORA BORA YOGA RETREAT!
October 14 - 19, 2023
5 nights/6 days
You will enjoy a fusion of sacred teachings in PARADISE!
Piper & Nicole will lead practices 1-2 times daily to include vinyasa, yin, hatha, kundalini, breath work & meditation.
In the in-between time we will bask in the beautiful sunshine, play in the sea, create a community and take a step back from our everyday lives to simply…take a deep breath and relax. 
Whether you're an experienced yogi, yoga teacher, brand new to yoga or somewhere in between THIS RETREAT IS FOR YOU!
WHEN
10/14/2023 - 10/19/2023
Le Bora Bora Resort
Nicole & Piper
COST
Read More for Details
LOCATIONS
Maple Valley Studio
27203 216th Ave SE Suite 7 Maple Valley, WA 98038
(425) 413-0619
Bonney Lake Studio
21231 WA-410 E Bonney Lake, WA 98391
(253) 447-8715
HOURS
Mon-Thurs: 6am-1pm & 5pm-9pm
Friday: 6am-1pm & 5pm-7:30pm
Saturdays: 7am-11am
Sundays: 8am-11am & 4:30pm-7pm
The lobby will open 20 minutes before each class starts to allow for proper cleaning in between classes. Doors will be locked during class if no receptionist is present. See schedule page for specific class times.