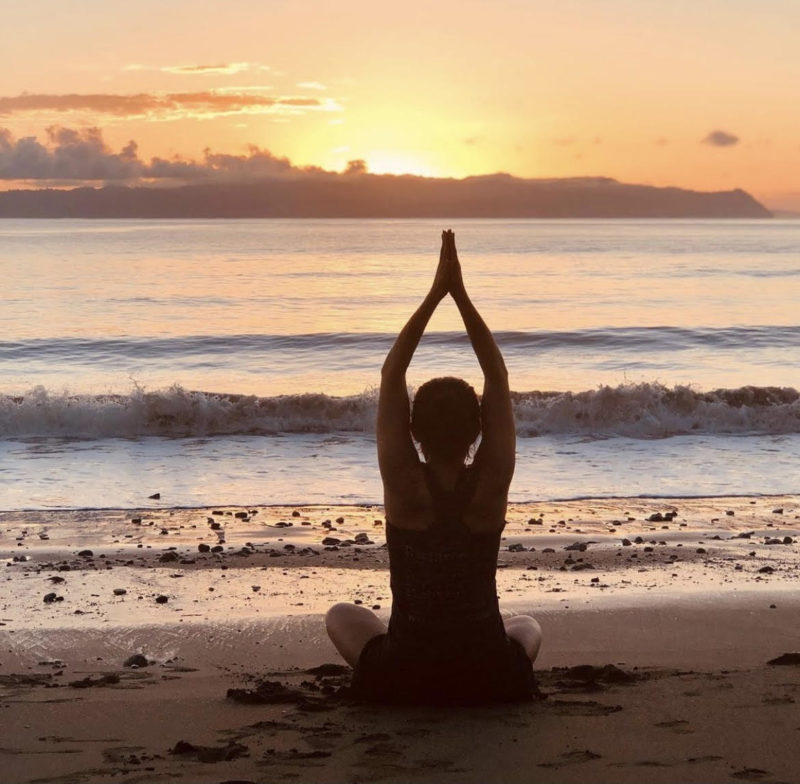 YIN NIDRA
Give yourself the gift of deep relaxation and healing. Yoga Nidra practice helps to reduce the stress and tensions we carry with us in our everyday lives. It is said that one hour of Yoga Nidra is equal to four hours of deep sleep. This is a guided meditative practice that is designed to slow one's brainwaves from their waking Beta state into deeper levels of relaxation accessing Alpha and Theta states of being.
Yoga Nidra also knows as Yogic Sleep where one appears to be asleep, but one remains aware because the consciousness is functioning at a deeper level of awareness.
This class welcomes all levels, no meditation or yoga experience is necessary. We will be laying down in Shavasana for our practice. Please wear comfortable clothing, bring a yoga mat, small blanket for comfort. You may also bring an eye pillow, socks, layers anything that will help you be extra comfortable during your practice.
WHEN
Sunday January 16th 2022 from 7:30 – 8:30 pm 

WHERE
Get Hot Yoga Maple Valley
WHO
Linda Brown
COST
$25 per class, Elite members receive 15% off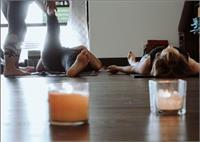 CHAKRA HOT STONE MEDITATION WORKSHOP
Join Omayra Hoon in this Chakras Meditation workshop to explore seven major chakras thru meditation. Chakras represent the convergence of energy along the spinal column from tailbone to crown, and each is related to physical organs and organ systems, emotional tendencies, and mental qualities. This 3 hour, all levels workshop includes asanas (poses), pranayama (breathing techniques), mudras (hand positions), and meditation that work with the Chakras.
Give yourself the opportunity to nourish your body and mind, a time to live the moment in this fast-paced demanding world. A delicious blend of chakra, aromatherapy, hands on arms and neck massage with hot stones that will enhance your yoga practice, leave you relaxed and recharged.
WHEN
Sunday January 30th 2022 from 12:00 – 3:00 pm
WHERE
Get Hot Yoga Bonney Lake

WHO
Omayra Moon
COST
$45 (Elite Members receive 15% off!)

90 MINUTE SILENT HATHA WITH JILL
Join our incredible Jill for a 90-minute silent Hatha. 
This specialty class is the 90-min traditional hot Hatha class  that is teacher-led without dialogue. The teacher will simply state the name of the posture and will then do the practice with the students. Students should have done the Hatha format at least 5 times as there will not be instruction, alignment cues or corrections during this class. May also have background music. This practice will take you to a deep meditative state and allow you to fully dive inward during your practice. 
WHEN
Sunday February 6th from 2:00PM to 3:30PM
WHERE
Get Hot Yoga Maple Valley

WHO
Jill Tiedeman
COST
$20 (Elite Members receive 15% off!)

LOCATIONS
Maple Valley Studio
27203 216th Ave SE Suite 7 Maple Valley, WA 98038
(425) 413-0619
Bonney Lake Studio
21231 WA-410 E Bonney Lake, WA 98391
(253) 447-8715
HOURS
Mon-Thurs: 6am-1pm & 5pm-9pm
Friday: 6am-1pm & 5pm-7:30pm
Saturdays: 7am-11am
Sundays: 8am-11am & 4:30pm-7pm
The lobby will open 20 minutes before each class starts to allow for proper cleaning in between classes. Doors will be locked during class if no receptionist is present. See schedule page for specific class times.