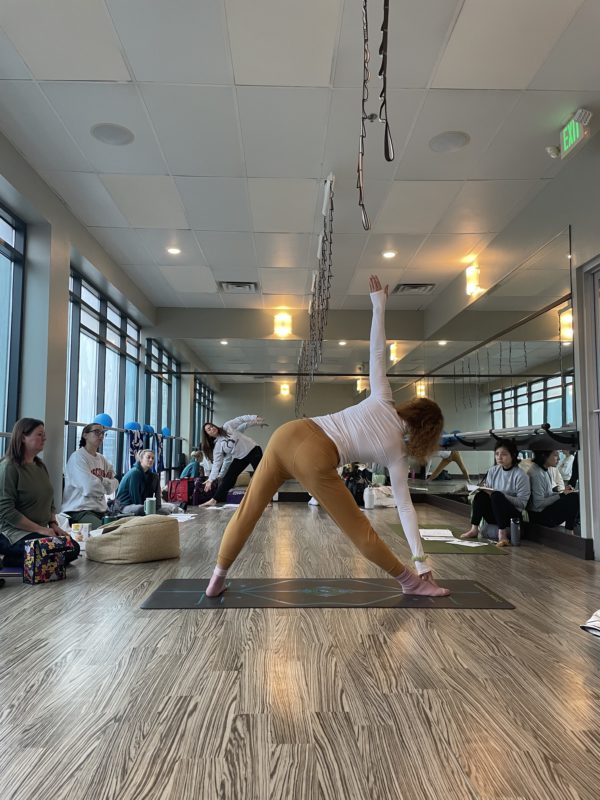 Hands on Assisting (Instructors Only)
This workshop helps teachers understand the art of SAFELY assisting students keeping consent in the foreground and teaching teachers how to help students find depth and stability in their practice, without taking over their practice.
This course is registered with Yoga Alliance and counts towards continuing education requirements.
WHEN
11/18/2023 4:00 – 7:00pm
Bonney Lake Studio
Anamaria
COST
$75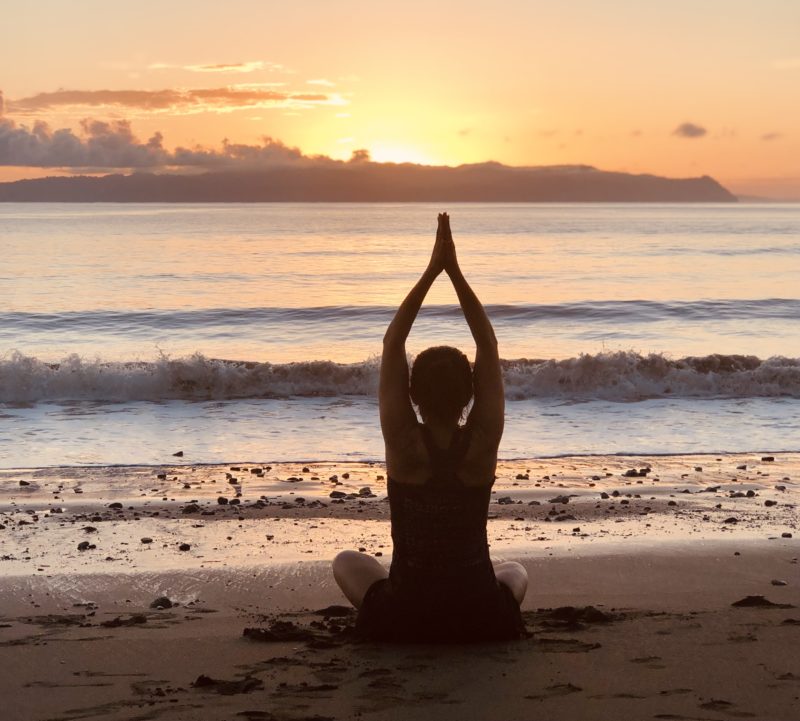 Yin & Yoga Nidra: A Retreat for the Soul
Join Linda in this 90 minute Yin/Nidra workshop beginning with a Mantra Meditation to the sound of the Harmonium. Followed by a gentle restorative YinYoga flow holding poses to release muscle tension, allowing you to unwind and relax. End the evening with a full guided Yoga Nidra Meditation… a journey through all five levels of your being, taking you into a state of deep relaxation.
All you have to do is lie down and listen…
WHEN
11/18/2023 6 – 7:30pm
Maple Valley Studio
Linda Brown
COST
$45 (elite members receive 15% discount)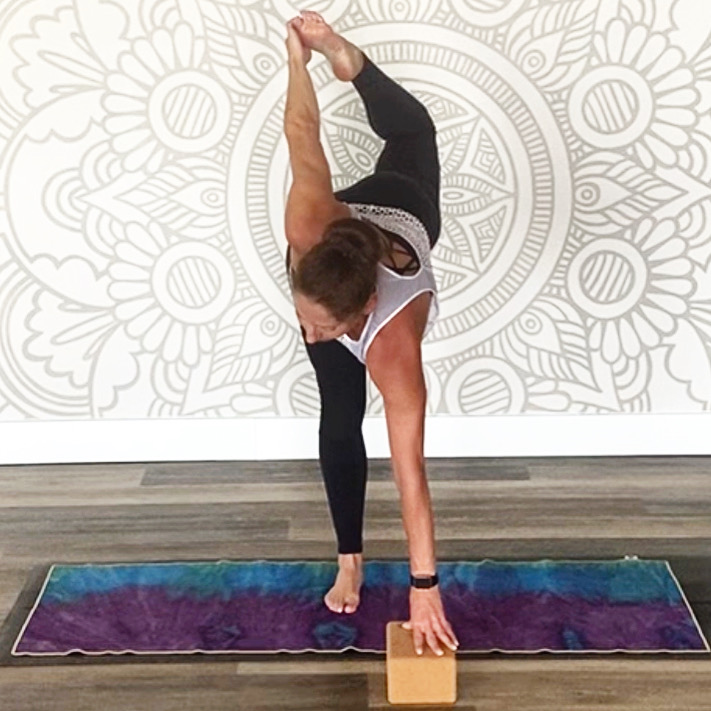 Working with Blocks and Straps
Props can be your best friends! Whether using a strap around your forearms in pincha to create stability, or using a block in trikonasana to help maintain healthy alignment, or even using strap in supta baddha konasana to enhance restorative quality to a pose, props are a great way to grow in your practice.
Join Anamaria and Rebecca and learn the ins and outs of using props to enhance your practice.
WHEN
12/2/2023 1 – 3:00pm
Bonney Lake Studio
Anamaria & Rebecca
COST
$60 (elite members receive 15% discount)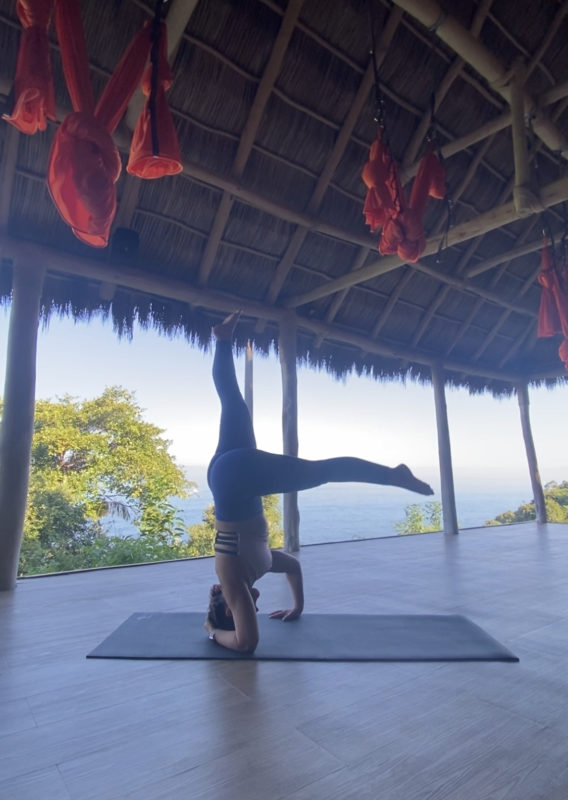 Inversion Time with Tori
Want to pick up some tips and tricks for inversions and arm balances? Come join Tori to play, explore and have some fun upside down. We will visit headstands, handstands and some fun flying animals!
WHEN
12/3/2023 2 – 4:00pm
Maple Valley Studio
Tori Spero
COST
$45 (elite members receive 15% discount)
Anahata Chakra Yin Melt
Connect to your Heart Chakra for healing, renewal and connection to yourself and what matters most. Melt in pure relaxation with 90 minutes of Yin yoga with Audrey Sutton Mills, plus hands on assists and massage and guided meditation to attune to the whisper of your heart's desire.
Enjoy a glass of wine and appetizers while you set your intention for what you want to create and how you want to feel for the new year plus create rituals to anchor you home to yourself, your heart and your Soul.
This is a powerful healing journey into your heart that will leave you feeling relaxed, refreshed and inspired to let your inner wisdom and Truth lead the way.
Workshop includes wine and small bites, yin yoga, hands on assist and Heart Chakra guided meditation + journal session to set your intention for the New Year. Please bring a journal
WHEN
12/9/2023 1 – 3:00pm
Maple Valley Studio
Audrey Sutton Mills
COST
$55 (includes wine + apps)
Santorini, Greece Yoga Retreat
Join Nicole Kuro and Linda Brown for a truly magical retreat to SANTORINI!
May 12-17, 2024
5 nights/6 days
Experience relaxation, culture & a slice of Heaven on earth.
Linda and Nicole will guide you in daily yoga practices overlooking the magical Aegean Sea consisting of breathwork, meditation, vinyasa, yin, Yoga Nidra & more. In between, we'll sip on delicious Greek wine, indulge in the freshest Greek cuisine, and bask in the beauty of one the most breathtaking sunsets you will ever witness. 
Whether you're an experienced yogi, yoga teacher, brand new to yoga or somewhere in between THIS RETREAT IS FOR YOU!
WHEN
May 12-17, 2024
The Rocabella Santorini Resort
Nicole & Linda
COST
Read More for Details
LOCATIONS
Maple Valley Studio
27203 216th Ave SE Suite 7 Maple Valley, WA 98038
(425) 413-0619
Bonney Lake Studio
21231 WA-410 E Bonney Lake, WA 98391
(253) 447-8715
HOURS
Mon-Thurs: 6am-1pm & 5pm-9pm
Friday: 6am-1pm & 5pm-7:30pm
Saturdays: 7am-11am
Sundays: 8am-11am & 4:30pm-7pm
The lobby will open 20 minutes before each class starts to allow for proper cleaning in between classes. Doors will be locked during class if no receptionist is present. See schedule page for specific class times.