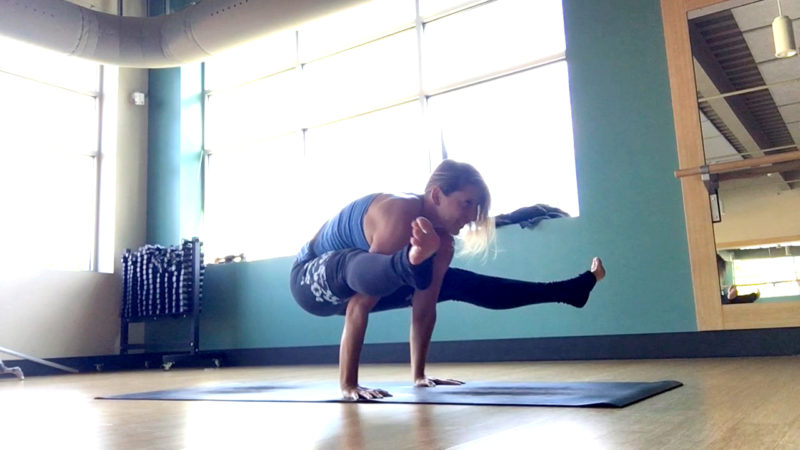 FLIGHT SCHOOL! WITH ANAMARIA
Take your practice upside down with Anamaria Baralt for this exciting 2 Part Progressive Workshop that will take you from the basics of inversions through advanced transitions.
Part 1: Foundations of Flight
Included in this workshop:
Inversions and arm balances can add an element of play to your practice. Learn to build your inversions from the ground up to create solid AND SAFE inversions. We'll explore a variety of poses:
The fundamentals of arm balancing
Building a better a crow (and side crow)
Learning to headstand (tripod and bound)
Forearm Balance
And more!
Part 2: Handstands and Floating
Included in this workshop:
Find lightness in your practice. We'll work on the strength and mechanics of floating and we'll work on creating strong, stable handstands. You'll walk away armed with all the drills to one day rock your middle of the room handstand.
WHEN
5/14/2002 & 5/15/2022  from 1:00 – 3:00 pm
WHERE
Bonney Lake Studio

WHO
Anamaria
COST
$45.00 for one day $90.00 for both (Elite members receive 15% off)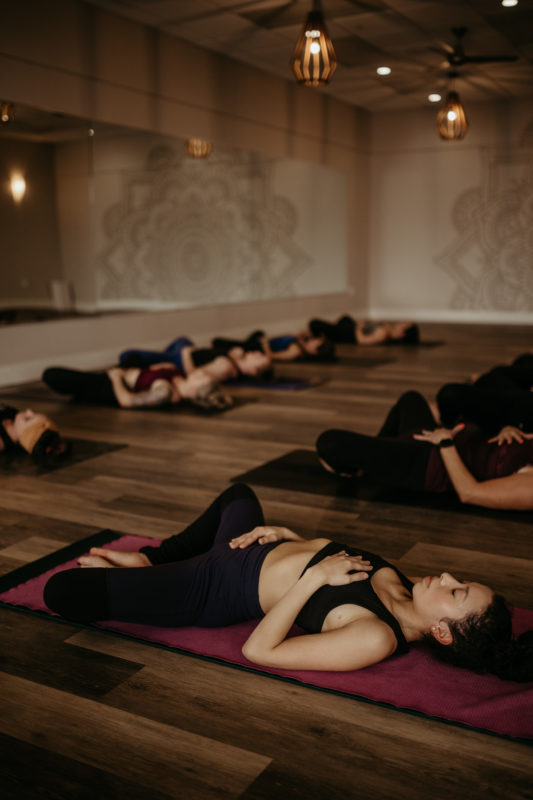 Chakra Hot Stone Meditation with Ommy
Join Ommy in this Chakra meditation workshop to explore seven major chakras through meditation. Chakras represent the convergence of energy along the spinal column from tailbone to crown and each is related to physical organs and organ systems, emotional tendencies and mental qualities. This 3 hour all levels workshop includes asanas (postures), pranayama (breath technique), mudras (hand positions) and meditations that specifically work with the chakras. 
Give yourself the opportunity to nourish the body and mind. A time to slow down and live in the moment in this demanding and fast pace world. A delicious blend of aromatherapy, hands on head and neck massages with hot stones will enhance your practice leaving you feeling completely relaxed and recharged. 
WHEN
May 22nd 12:00 – 3:00 pm 

WHERE
Get Hot Yoga Bonney Lake
Ommy
COST
$45 (elite members get 15% off)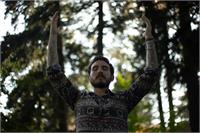 HEALING PAINS AND HOLDING PATTERNS WITH SEAN HALL
Would you like to live a pain-free life?
In this workshop you will learn effective methods to release muscle tension. Explore how pain can be a powerful teacher on the path of healing. Discover your holding patterns while identifying the psychological states of being behind them, learn how to avoid and correct spinal abnormalities and experience natural flow of energy.
WHEN
Saturday May 28th 12:00 - 3:00 pm - Maple Valley

Saturday June 4th 12:00 - 3:00 pm - Bonney Lake
WHO
Sean
COST
$45 early bird, $55 day of workshop (elite members get 15% off)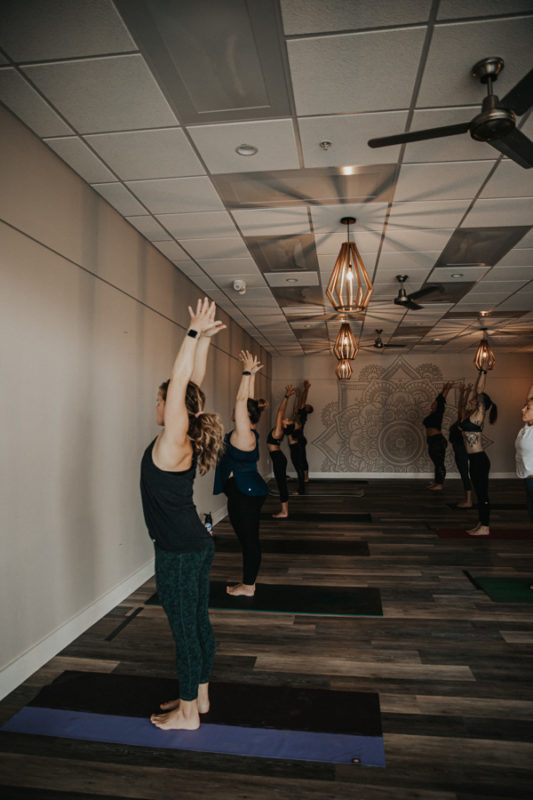 90 Minute Silent Hatha with Jill
This specialty class is the 90-minute traditional hot hatha class that is teacher led without dialogue. The teacher will simply state the name of the posture and then do the practice with the students. Students shall have done the hatha series at least 5 times as there will not be instruction, alignment cues or corrections during this class.
This practice will take you into a deeply meditative state like no other. Allowing you to fully dive inward during your practice. 
Come experience the power of silence.
WHEN
Sunday May 29th 2:00 – 3:30 pm 

WHERE
Get Hot Yoga Bonney La
Jill
COST
$20 (elite members get 15% off)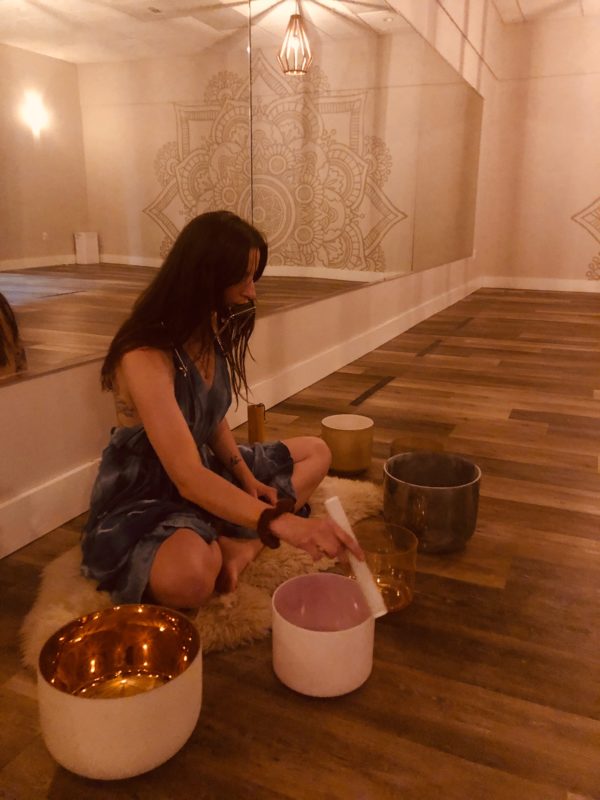 Sound Bath with Celeste
Mystics believe the World is a reflection of infinite combinations of sound patterns & history has led us to discover that most ancient cultures have been using sound to facilitate healing & transformation for thousands & thousands of years.  
Sound's vibration is a primary mover for change & therefore a powerful tool for healing & conscious creation. Intentionally used, sound can help us shift our emotional state, breakup, cleanse & clear stuck energy, cultivate sensations of peace & calm by nurturing the nervous system, & help us access unexplored & forgotten places deep within the Unconscious Mind.
Please join us for our upcoming community sound bath at both GHY locations! Celeste will lead you through a deeply nurturing journey weaving sacred sound with meditation, breath, & prayer.
WHEN
Sunday June 12th 7:30 PM – Maple Valley

Sunday June 26th 7:30 PM – Bonney Lake
Celeste
COST
$33 (elite members get 15% off)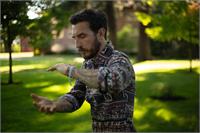 HARMONIOUS CULTURE OF MOVEMENT WITH SEAN HALL
Would you like to experience no restriction in your range of motion?
During this workshop you will learn how to create greater flexibility and flow in the body through movements that build kinesthetic awareness. This practice will help you correct imbalances and develop better coordination between the right and the left sides of the body. Join this experiential workshop to discover a more balanced, grounded, and centered body.
WHEN
Saturday June 18th 12:00 – 3:00 pm – Maple Valley

Saturday July 9nd 12:00 – 3:00 pm – Bonney Lake
WHO
Sean
COST
$45 early bird, $55 day of workshop (elite members get 15% off)

LOCATIONS
Maple Valley Studio
27203 216th Ave SE Suite 7 Maple Valley, WA 98038
(425) 413-0619
Bonney Lake Studio
21231 WA-410 E Bonney Lake, WA 98391
(253) 447-8715
HOURS
Mon-Thurs: 6am-1pm & 5pm-9pm
Friday: 6am-1pm & 5pm-7:30pm
Saturdays: 7am-11am
Sundays: 8am-11am & 4:30pm-7pm
The lobby will open 20 minutes before each class starts to allow for proper cleaning in between classes. Doors will be locked during class if no receptionist is present. See schedule page for specific class times.